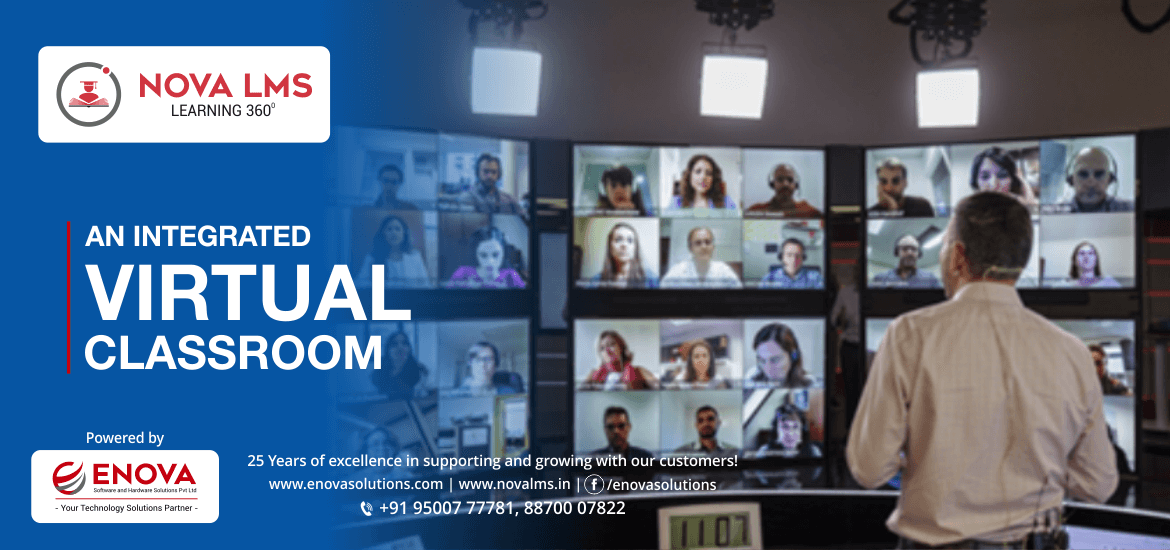 A virtual classroom is a learning environment in which students (customers, partners, or any third-party) engage with the lesson material online. Information is often conveyed through voice or video conferencing with several participants and instructors connected to the same chat interface.
However, not all virtual classroom platforms require instructors. Unsupervised virtual classrooms involve the learners' going through the content at their own pace, reading digital resources, and watching YouTube videos of the material.
A virtual classroom is an innovative new method of bringing together students into a controlled environment tailored for teaching new concepts and ideas. Students can engage with the material from any device that can connect to the Internet. Lessons are created based on the needs of a student, instructors can assist as required, and they can track which parts of a lesson students are struggling with.